I was recently watching a TV show called Best Food Ever (IMDb) which is narrated by John Goodman and they had an episode listing their top ten places to get BBQ across the country.
Our very own Central Barbecue in Memphis claimed the #8 spot on the list (and the only one in Tennessee).
Perfect ribs, perfect pulled pork, and so much more! You will not leave hungry.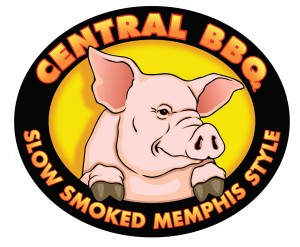 Three locations in Memphis, TN:
Central Avenue Location
2249 Central Ave.
Memphis,TN 38104
Summer Avenue Location
4375 Summer Ave.
Memphis,TN 38122
Butler Avenue Location
147 E. Butler Ave.
Memphis, TN 38103
Here's a video from when Bobby Flay visited Central BBQ and ate the Dry Rub Ribs.
What to order? Well, you certainly cannot go wrong ordering the ribs. They sell ribs by the full or half platter. A full platter (Slab) costs $21.99
Central BBQ gets amazing reviews online. Averaging 4-5 stars, the reviews constantly comment on the awesome mac and cheese that they serve. And, I'm here to tell you that you won't be disappointed. So, order a side of mac and cheese with your ribs. Ribs can be ordered wet or dry, or 1/2 and 1/2. You can get a slab for two which comes with four sides. Perfect for a date. You can review the full menu on the CB website before your visit.